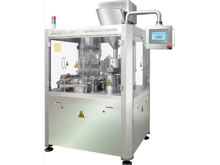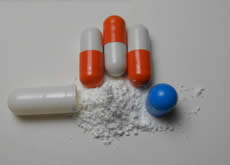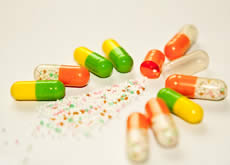 NJP-2800 empty medicine capsule filling machine is designed for large-volume production based on the NJP 2200. As ideal processing equipment for hard capsule pharmaceutical factory, new powder vacuum recovery unit, safety protection device for human and machine and automatic shutdown device are used to ensure smooth running, safety and reliability.
Detailed Specifications
| | |
| --- | --- |
| Productivity | 2800 Pcs/min |
| Size of capsule | 00#-5# |
| Power supply | 380V 50Hz Four-wire Three-phase |
| Power | 8.95kw |
| Water supply | 500L/H,0.1-0.2Mpa |
| Capacity of dust collector | 220m3/h |
| Dimension | 1275×1345×(1920+250) mm |
| Weight | 2600Kg |
| Filling Percentage | >99.8% |
| Filling accuracy | ≤±5% |
NJP-2800 automatic capsule filling machine possesses many features. Monitoring system is composed of programmable logic control smart module and human-machine interface operating system. Interface is divided into manual operation and normal operation. Intelligent modules and detectors are adopted to automatically detect, diagnose, alarm and shut down for material shortage, empty capsules, obstruction and mechanical failure. At the same time, statistics of real-time production and cumulative production can be realized. Production data printing can be added so integration of production and office work can be achieved to increase production efficiency. Closure device is used in drug filling, so powder flying and leakage can be avoided to reduce the environmental pollution and create better working environment for workers.
Feiyun is an experienced empty medicine capsule filling machine manufacturer in China. We offer a vast array of products, including medical high purity nitrogen generator, double sided aluminum foil blister packaging machine, pharmaceutical coating machine and so on.